Billy Dedman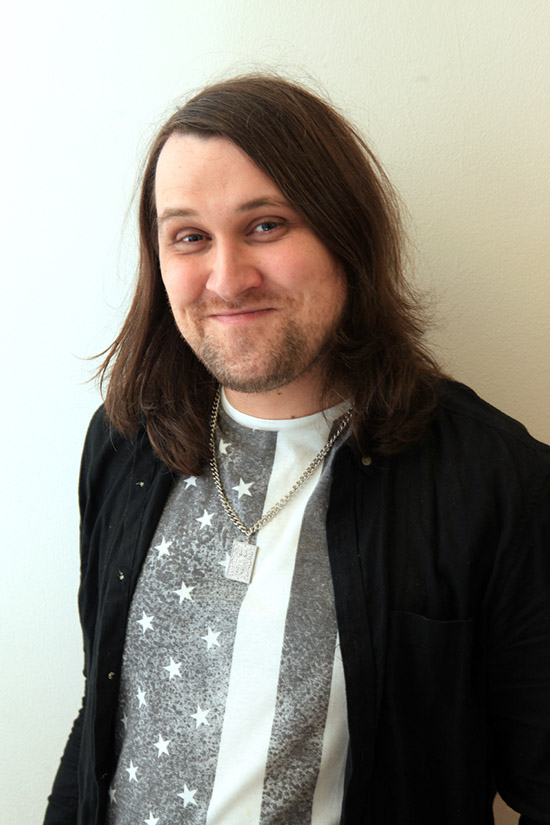 What started the love affair with music for you?
In high school, all of my friends were picking up guitars, but I figured if everyone is going to do that, what about other instruments? So I decided on the bass guitar. My Dad used to play the bass when he was my age, so he knew what to look for when buying my first one second hand. From there, it was tough love I guess, as I wanted to be really good, but, as any musician starting out will know, it takes a LOT of practice. It wasn't until I heard Led Zeppelin's "Immigrant Song" from the BBC sessions that it really hit me that this is what I want to do. From there, I just started playing in all my spare time, and so I learned every song, every riff I could get my hands on. I started playing with bands with the friends from school, and from then on, there was no turning back.
What does Albany Down offer that is different to other bands on the show tour and studio scene?
In all the gigs we have played together, I haven't really seen any bands play the sort of heavy rock and blues that we do. I also haven't seen a band that has a lead guitarist and rhythm section as good as ours, that really soars and kicks hard when it's in the zone. We leave a lot of room in some songs for improvisation, and I think that makes for a more exciting live show.
What goes through your mind when you listen to the début album, South of The City?
I have to pinch myself sometimes; even though it's always been a dream and a goal to reach this point, to have an album of this quality blows me away. I often think were have been incredibly lucky, especially to work with Greg Haver; he's a total legend.
What does the name Albany Down mean or signify to you personally?
To me, it means good-time rock 'n' roll. To get down and dirty and have a proper party.
Are you happiest in the rehearsal room, stage or studio?
I love all three, although probably I like performing live on stage most of all. The adrenaline rush and excitement is just awesome, especially at a big gig with a huge crowd, all shouting for us.
If you had a choice of touring any country or continent, where would it be and why?
I'd love to tour America. I want to be in a coach travelling down route 66 with a whisky and coke in my hand. That's the dream, and why the hell not?
What does the dream of a rock and roll life mean to you personally?
It means total freedom and artistic expression. It's raw power; the definition of music itself.
What comprises your current favourite equipment, for live and in the studio?
I love my Fender Precision bass guitar. It's all I need.